JANICE SAFRAN: SENIOR EDITOR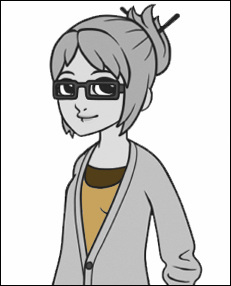 Janice has a master's degree from the University of Toronto's Centre for Medieval Studies with a concentration in Latin and rare books. She has written and edited for Cornell University's Herbert F. Johnson Museum of Art and for the TechWorks! Museum at the Center for Technology and Innovation in Binghamton, New York; she is currently the Collections Chair at the IBM History and Heritage Center in Endicott, New York. She is absolutely horrible at
Latin Scrabble
, thought it doesn't keep her from trying. She also has a penchant for extreme root vegetable sports (she has competed in the
Rutabaga Curling World Championships
two years running) and is training to run a half marathon in August 2014.
JANICE SAFRAN
(JANICE.K.SAFRAN@CARPELIBROS.COM)
---
FIONA BROACKES-CARTER: SCIENCE EDITOR

Fiona is from London and is currently living in Toronto, where she is a writer for Second City. She has a Ph.D. in Clinical Medicine from the University of Oxford and she throws a mean softball. She has served as a curator for
Nature
's cancer research journal,
Oncogene
and has written and edited many scientific papers, grant applications and doctoral theses. In addition, she can handle herself pretty well on a Segway.
FIONA BROACKES-CARTER
(BROACKES1@GMAIL.COM)
---